"All U Can Eat" (Fat Boys)
Matthew Schneider-Mayerson, Knicks fan extraordinaire, sent me this picture of plump center Eddy Curry the other day.
Which in turn, made him think of
this old board game.
But more than anything, it made me think of the NES Punch-Out!!, and the
obese character
who was basically substituting for another
obese character from an arcade game
.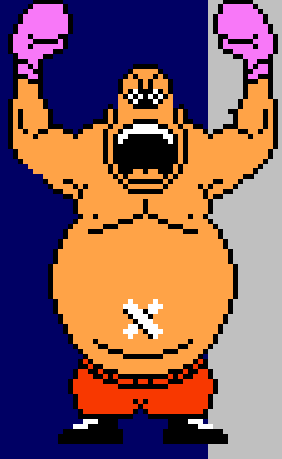 We report, you decide,
I'm going to Barcade tonight.
Or perhaps just chilling at home with
NEScafe for a bit.
Oh, and as far as the Fat Boys are concerned, they made it into one of my favoritest pieces ever,
a Top 10 Hip-Hop Gimmicks piece written for Stylus Magazine.
I miss Das EFX.